About Us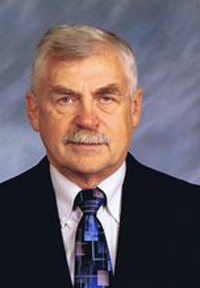 Densil Nibert - Owner/Broker/Auctioneer

Densil Nibert, a graduate of the Missouri Auction School, has been a licensed auctioneer for 35 years, WV License #660. He is also a licensed Real Estate Broker.

Densil is a lifelong resident of West Virginia graduating from WVU with a bachelor's degree in 1976 and a master's in 1983. He is a member of the West Virginia Auctioneers' Association and a member of the Certified Appraisers' Guild of America.

Named by Gov. Earl Ray Tomblin as a West Virginia State Real Estate Commissioner in January, 2013.
---
Cindy Nibert - Owner Admin

Cindy has longtime roots to Jefferson County where she was born and raised. She obtained her real estate license in 2015 to work with Nibert Realty & Auctions.

She retired from the Social Security Administration after 35 years of service. Cindy is married to Densil, and they have 2 children and one grandson.
---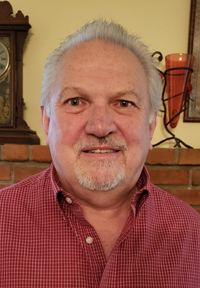 Donnie Miller - Realtor

Donnie is a lifelong resident of Jefferson County. While in high school Donnie began working with his family at Miller's IGA Market Manor where he later became manager and then owner of the business. In 1995 Donnie took a job as an Assistant Store Manager with Food Lion where he worked until 2017.

Donnie obtained his Real Estate Salesperson license in 2018 and began working with Nibert Realty & Auctions. The customer service skills acquired during his long career in retail sales has proven very beneficial in serving his clients.

Donnie resides in Ranson with his wife Mary Watson Miller. They have three adult children and seven grandchildren.
---
Garrett Norman


Garrett moved to the Eastern Panhandle in 2011 and hasn't looked back since.

He has a Bachelors and Master from Virginia Tech in Wood Science and worked in the lumber business prior to obtaining his real estate license.

Because of his background he has an understanding and appreciation for many of the products used in home construction. He is an avid outdoorsman and Hokie fan.

Garrett lives in Shepherdstown with his wife Patricia Hartman and their daughter.